CITIE 2018 Broke Records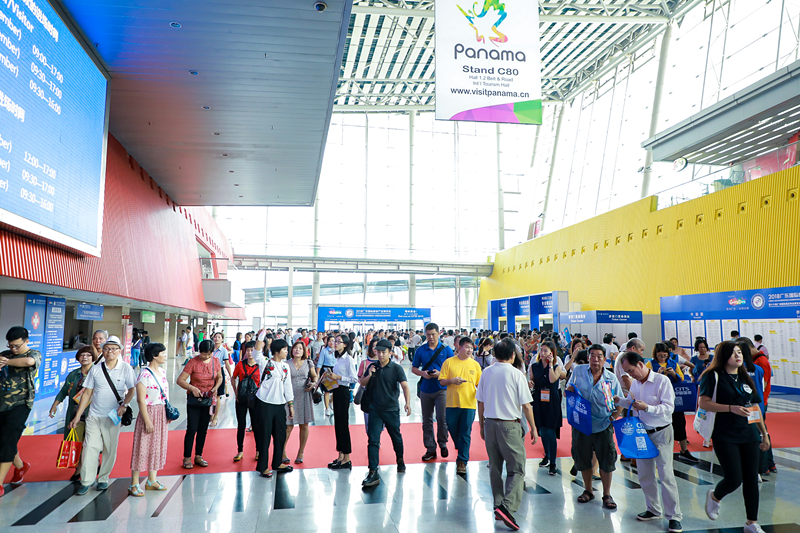 CITIE 2018 Buyers
The 14th China (Guangdong) International Tourism Industry Expo (hereinafter referred to as CITIE 2018) successfully ended on September 9th. The three-day exhibition attracted a total of 60 countries and regions, 22 provincial and municipal delegations, a total of more than 3,000 domestic and foreign tourism institutions and tourism enterprises and nearly 50 professional buyer delegations. Over 500,000 person-time visitors participated in CITIE 2018. The scale of exhibition ranks first among all previous operation of the expo.
International influence improved constantly and newly rising tourism destinations participated enthusiastically
With the unprecedented scale of expo attendance by African and Latin American countries, fourteen African countries and eight Latin American countries' embassies and consulates in China and official tourism institutions participated in the CITIE 2018 for displaying their local tourism resources and seek Chinese partners. Sri Lanka, Tonga, Brazil, Vanuatu and some other countries and regions organized a number of workshops, tourism presentation and meetings at CITIE 2018. On the occasion of the first anniversary of the establishment of diplomatic relations between China and Panama, as the "Partner Destination" at CITIE 2018, Panama brought nearly 10 tourism companies to participate CITIE for the first time. CITIE has become the preferred platform for global tourism destinations to enter the tourism consuming market in China.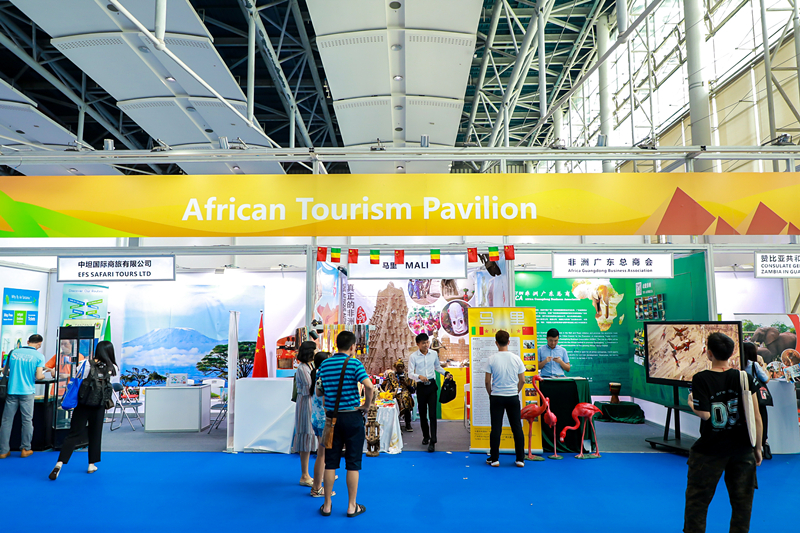 CITIE 2018 African Tourism Pavilions
In addition, the Consul Generals and government officials from more than 30 countries, such as Malaysia, Russia, Thailand, Cambodia, Turkey, Poland, Cuba, Ecuador, Argentina, Sri Lanka, Brazil, Mali, Laos, Qatar, South Korea, India, Viet Nam and Kuwait in Guangzhou personally reached the site of CITIE 2018 for participating in various thematic activities. They expressed high approval on the value of the CITIE platform.
Further improved specialization and deepened exchanges and cooperation in the field
CITIE 2018 received nearly 50 buyers delegations. A total of about 30,000 professional buyers visited CITIE 2018 and they included nearly 100 companies as tourism agencies from the Chinese mainland, Hong Kong, Macau and Taiwan. In the same period, 60 thematic and professional activities were held and exchanges related to the field were active.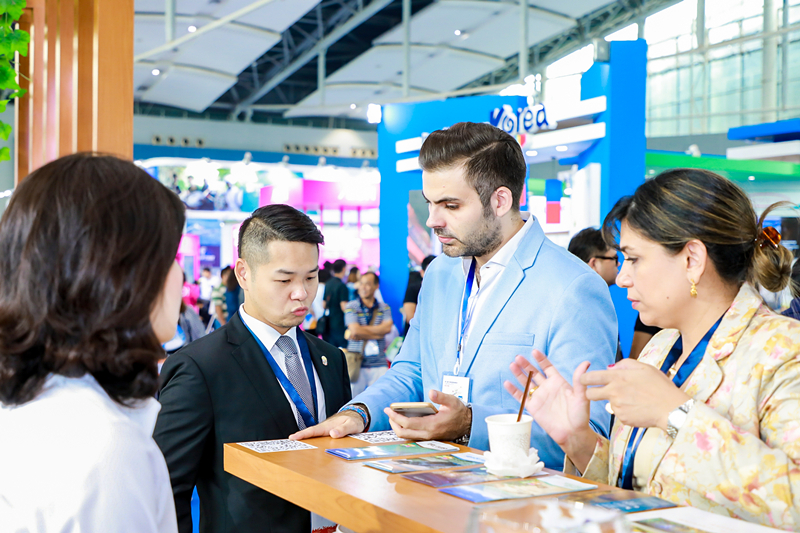 CITIE buyers
According to the data, CITIE 2018 has contributed to nearly 1,000 business negotiations. The mode of "understanding & reservations before the expo, communication for intentions in the expo and implementation of transactions after the expo" has been well accepted by exhibitors and buyers. Application of the appointing and matching system has greatly improved the on-site business pairing efficiency.
CITIE 201

8 Tourism Promotion
In addition, innovative exchanges such as the Guangdong-Hong Kong-Macau Greater Bay Area Tourism Promotion Symposium and the 4th China (Guangdong) International MICE Exchange Conference were held to promote the establishment of cooperating intentions between buyers and exhibitors. Exhibitors from Japan, Malaysia, Thailand and some other countries all said that the number and quality of professional buyers at CITIE 2018 significantly increased compared with that in last year. The theme activities focused on hot topics in the field and solved the problems in the field with significantly improved specialization of the CITIE.
CITIE 2019 Guest Country of Honor: Malaysia
CITIE 2019 will be held from August 30 to September 1 in 2019. Witnessed by Ms. Zeng Yingru (Director of the Tourism Administration of Guangdong Province), Mr. Zeng Xiaofeng (Deputy Director of the Tourism Administration of Guangdong Province), Mr. Beh Ching Chye (Consul General of the Consulate General of Malaysia in Guangzhou) and Mr. Datuk Musa Yusof (Senior Director of the Tourism Malaysia ), Mr. Zhu Shaodong (CEO of the CITIE Organizer, GZL International Travel Service Ltd.) and Ms. Sharon Ho (Director of Tourism Malaysia Guangzhou) signed a memorandum on cooperation. It's announced that Malaysia will appear in CITIE 2019 as Guest Country of Honor.
CITIE 2019 Guest Country of Honor signing ceremony
Encouraged and promoted by Tourism Malaysia Guangzhou, a total of 15 units and more than 30 representatives including Sarawak Tourism Board, Malindo Guangzhou , other seven travel agencies, three scenic spots and three representatives of tourism product enterprises participated CITIE 2018. Ms. Sharon Ho said, "CITIE can offer a good platform for Malaysian tourism industry to provide its visitors with creative and innovative solutions and to make Malaysia a preferred holiday destination for Chinese tourists."